Edusentro | What You Can Do with a Bachelor's Degree in Translation | It is not uncommon for language majors to feel a little lost after graduation: you are aware that you have a powerful tool but at the same time you are not quite certain where to apply it because possibilities seem endless. On the other hand, when it comes to language students who specialized in translation, things often seem opposite, that is, they feel as though becoming a professional translator is the only possible option. 
While that career choice of having a bachelor's degree is a rational step, it is not the only one you can take regardless of how it may look at first glance. If you have recently obtained a degree in translation or you are on your way of doing so, here are some ideas concerning professions you can practice other than translating.
Explore different topics through blogging
Bloggers need to have a way with words and capture the readers' attention during the first couple of sentences or they risk losing them. Writing in the language you studied not only allows you to practice it but to also explore versatile topics, communicate with like-minded people, and air your opinion to the world. Although, for the sake of growing a readership base, it would be best to choose a niche and stick to the topics that are related to it. 
Although you have the language as your main tool, you could benefit a lot from taking online certification courses and expanding your knowledge in social media campaigns, video editing, and other skills that might be a useful addition to your existing skill set. You would also need to establish a schedule of writing and posting so that your audience can see that you are committed which is how you will get more people to read your blog. 
Discover the exciting world of marketing
Language students often have a creative streak which is what drives translators to gorge on novels and poetry and devotedly strive to make the translation faithful to the original. This is because, although many people aren't aware of it, translation is not a mechanical process where you translate word for word but you need to make sure that other elements are up to par, such as the context, style, nuances of meaning, etc.
This attention to detail is why you would enjoy becoming a transcreator: a person who makes sure the foreign clients get an end product that is respectful of their heritage and not just grammatically correct. In recent years, while creating a marketing strategy, many businesses have started to hire agencies to do the transcreation of the ads for them, because they understand the importance of turning their bland marketing content into something which awakes emotional reactions in the target audience. They do this by applying their knowledge of the target language, culture, customs, history while staying faithful to the original writing's message, tone, and style. Just keep in mind that, to pursue this career, it's necessary to first get acquainted with marketing basics.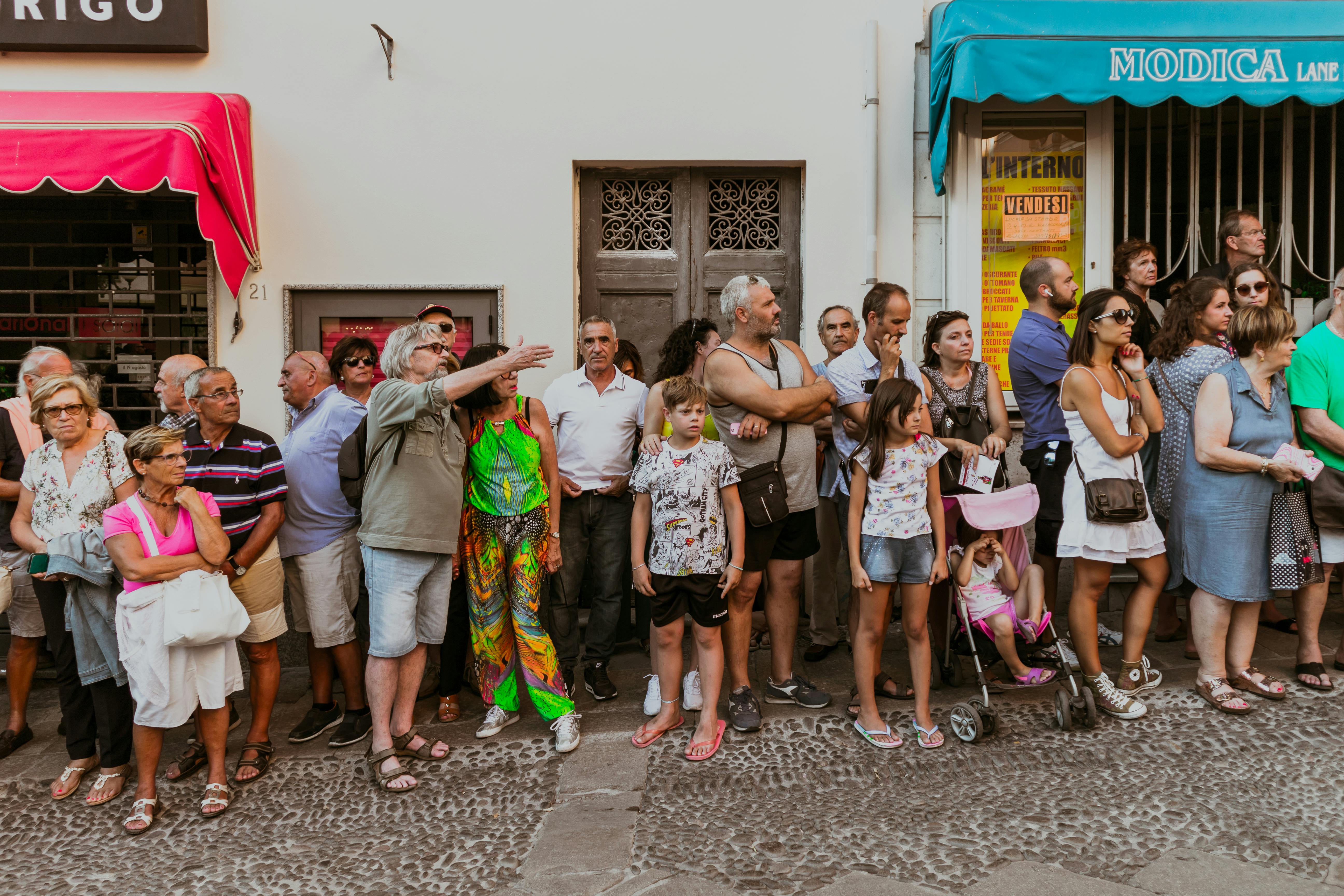 Travel the globe as a tour guide
If you are passionate about traveling, then you should look no further: a tour guide might just be the perfect job for you. For instance, if you studied Italian, you will get to explore Italy thoroughly and perfect the language, while the passengers can learn a bit of Italian as well as some interesting facts from somebody who has taken courses in its culture and history.
In order to become a tour guide, you need to check your country's laws to learn whether you need special training and in case you do, the next step is to find an institution to get certified. The knowledge you obtained can be of great help in many situations, especially if something unexpected happens. A tour guide who knows just a bit of the country's official language may not be able to maneuver around the problem as quickly as you would be. With this career choice, you may not sleep much, and you might miss a few events back home but you will get to join work and pleasure and travel for a living. 
Get involved with customer support
The area of customer support is vast because the core of what you would be dealing with depends on your employers, that is, on their business. This means that, if you choose to join the ranks of customer support agents, you would be specializing in something which is probably new to you – your future employers might offer anything from IT-related services to furniture.
If your team is not multicultural, chances are that most of the procedures and knowledge base's drafts would be written in your native language so you can help with translating that to the target language. Also, knowing the nuances of meaning in a foreign language can be of great help in terms of addressing the customers with the right tone, being respectful at all times, and 'translating' technical explanations to plain language so that customers can understand them better. 
Final thoughts
A bachelor's degree in translation doesn't automatically mean that your only choice is to become a translator. Naturally, these are just some of the ideas about how you can apply your expertise but it is up to you to choose a profession that would be a match for both your interests and knowledge.
—
Lauren is a regular Bizzmark Blog author that has many articles published with the main focus on clients who want their brands to grow in the fast-changing and demanding market. Her personal favorites are successes of small businesses, startups, and entrepreneurs. She goes through life with one strong moto – Kindness, always.
More about the topic Bachelor's Degree here on Edusentro.com.